Showbiz will never stop generating buzz as much as people will never stop gossiping. It may be a rumor, accident or scandal to hit the headlines, but when it involves a celebrity it soon becomes a hot topic. Here, in this special, we look back at the top 10 entertainment sensations in China in 2010.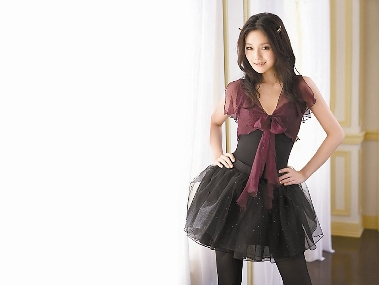 Lightning marriage
    The "lightning marriage" of Taiwan actress Barbie Hsu, 34, to her beau and restaurant heir Wang Xiaofei, 29, is a living example of "love at first sight." Just 49 days after their first date the couple registered their marriage in Beijing on Nov. 16.
    Horrific explosion
    A horrific explosion on the set of "I Have a Date With Spring," in Shanghai, saw Selina Jen of the girl group S.H.E. and actor Yu Haoming suffer extensive burns. This tragic accident would be a turning point for the two promising young stars. Both of them are receiving medical therapy, which will reportedly take two years for them to fully recover.
    Deadly
    plastic
    surgery
    Pursuing external beauty through medical procedures is painstaking or in some cases deadly. Wang Bei, once a contestant in the popular Hunan TV talent show "Super Girl," died Nov. 15 after complications rom an anesthetic during plastic surgery. To improve her pop-star looks, Wang risked her life in this hazardous surgery and lost it.
    D
    onation Gate
    Philanthropy has proved to be rewarding and risky for some. Zhang Ziyi was first accused of donating only part of the claimed 1 million yuan to victims of the earthquake in Sichuan in 2008. It was later revealed that she had not raised anywhere near this amount at the charity party she held in Cannes for the purpose.
    Secret marriage
    In order to maintain their much-acclaimed image, celebrities tend to purposely veil their privacy. At a press briefing March 27, Hong Kong actress Charlene Choi and singer Ronald Cheng announced their divorce putting their four-year marriage to an end, which immediately hit the headlines and sparked widespread astonishment. The public was kept in the dark about their secret marriage, which even escaped the sharp radar of the paparazzi.