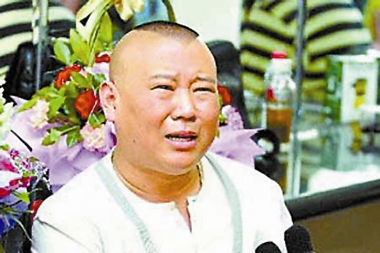 Crosstalk performer's violence scandal
    Crosstalk performer Guo Degang, popular across the nation for his standup comedy show that assails the vices of the times, landed in hot water after one of his apprentices beat up a TV reporter who was trying to interview the celebrity at his residence. This incident was a disaster for Guo, who was forced to cancel a number of performances and also raised the awareness for better protection for journalists' rights.
    Love revenge
    Award-winning film director Yan Po was brutally stabbed in a premeditated attack in a parking lot in Beijing, resulting in bone fractures and a severed Achilles tendon. Yan's girlfriend, famous actress Li Xiaoran, appeared at the Chaoyang district police station in Beijing and publicly admitted their relationship for the first time. Subsequently, eight of the suspects were caught by police and two alleged organizers surrendered themselves to police. They claimed to have arranged the attack to punish Yan for dating Li, a former girlfriend of their friend.