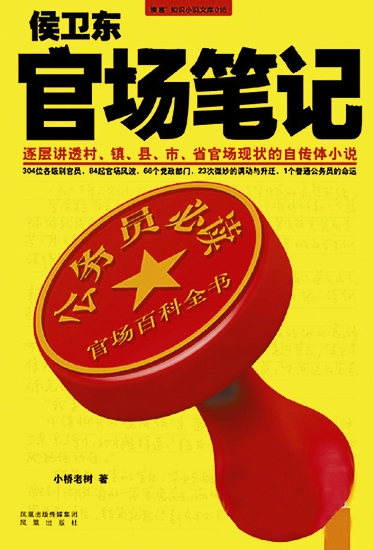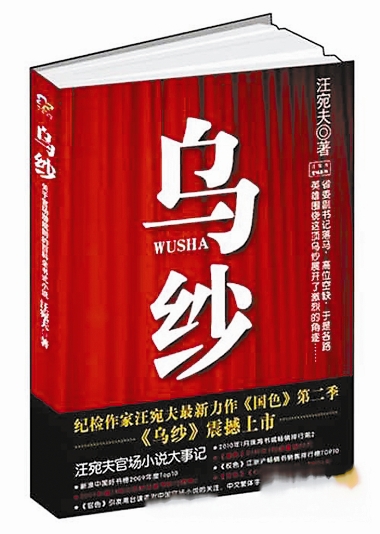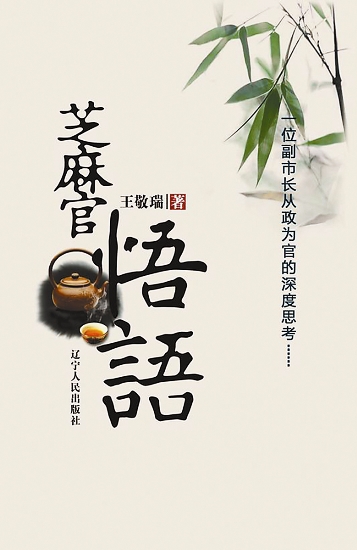 THIS is definitely a very Chinese phenomenon. In the past year, several novels dealing with the reality of officialdom became popular, not just because of their vivid descriptions of the circles of power, but also because the authors were insiders.
    Unlike Western politicians, who write memoirs after leaving official posts, the Chinese writer-officials have woven their experiences and perceptions into a form of fiction and they are writing stories in the spare time in their official jobs.
    Although one of the writer-officials, who chose to use the pseudonym "Xiaoqiao Laoshu" (meaning "Little Bridge, Old Tree"), even made a list of top-earning authors in China in 2010, the group is quite low-profile.
    A deputy bureau chief in Yongchuan, Chongqing Municipality, Little Bridge wrote "Hou Weidong's Official Diary," which earned him 1.9 million yuan (US$287,000) in royalties last year.
    "I'm in my midlife, with endless tasks on the job and a family to take care of," he said. "Busy and under pressure, my present life provides me with rich material and inspiration for a novel. I write about society, also my sorrow of losing my parents and joy of seeing my children growing up."
    However, his colleagues have no idea he is a writer. "They would be shocked if they knew, because my job seems not the right soil for a writer." Keeping his writing career a secret from his co-workers, Little Bridge said he had nothing to fear if they knew the truth. "My book is an ordinary man's account of another ordinary man's life," he said.
    Another novel catching attention late last year was "The Official Title" by a disciplinary inspection official from Zhejiang Province. Wang Wuanfu, who has written a dozen novels about officialdom, depicted in his new book the aftermath of one corrupt senior official being exposed.
    Writing on weekends, Wang said his novel differed from the traditional novels about officialdom that deal with the trivialities of government offices. "My novel offers an insight into the corruption cases, with suspense and heart-wrenching struggles," he said.
    The highest-level writer-official could be Wang Jingrui, vice mayor of Yangquan, Shanxi Province. "I haven't done anything underhanded in my post," he said. "So I'm not afraid of writing about it."
    However, Wang's "Junior Official's Perceptions," reprinted for a 7th time in 2010, is an exception among novels about officialdom. Most works in the category deal with the abuse of uncontrolled power, complexity of human relationships and the struggle of those with a clean conscience.
    Jiang Zongfu, a former Hunan official now working in a university, revealed in his book that when senior officials signed a document, writing horizontally, it meant "I don't care" and writing vertically meant "I want this issue solved immediately."
    This explains why civil servants make the largest readership of officialdom novels. While everyone is curious to access the unknown, some civil servants have taken the rule-exploring in these novels literally as textbooks that could lead to promotion.
    As critic Chen Fang wrote in the Shenzhen Economic Daily, the popularity of officialdom novels is more a sociological phenomenon than a literary issue.
    For writer-officials, it's more important how they deal with latent rules in reality than how their protagonists deal with them in fiction. (Li Dan)