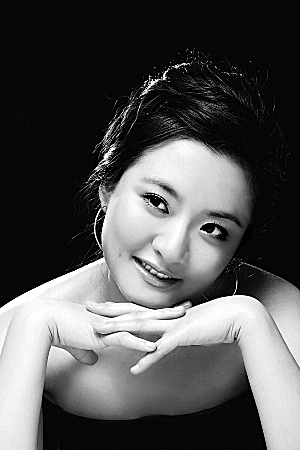 Yuan Fang, a promising Shenzhen-raised female pianist, will present a piano concert at Shenzhen Concert Hall on Aug. 11.
    The repertoire includes Beethoven's "Piano Sonata No. 18 in E Flat, Op. 31 No. 3," Brahms' "Op. 116 (Seven Fantasies)" and Prokofiev's "War Sonatas."
    Yuan is regarded as a rising star in the local piano landscape after Li Yundi and Chen Sa who have gained worldwide influence. All of them are students of Dan Zhaoyi, a well-known piano teacher based in Shenzhen.
    After her study in Shenzhen Buxin Primary School, Yuan was enrolled in the primary school and then the middle school affiliated with the Central Conservatory of Music. She studied there for four years with Lang Lang, who has since become an internationally acclaimed pianist.
    From 2001 to 2008, Yuan went to study at the piano department of the University of Music and Performing Arts Munich. After her study abroad, she came back to work as a teacher at the Central Conservatory of Music.
    Yuan has played Schumann's "Piano Concerto in A Minor" with Shenzhen Symphony Orchestra for the first time in April 2007, and gave a recital at the Hong Kong City Hall on Nov. 28, 2010.
    Liu Shikun, senior pianist in China, gave a high opinion of Yuan's piano performance, saying that her playing is sensitive and features a penetrating sound, rich change of tone and high accuracy.
    Time: 8 p.m., Aug. 11
    Tickets: 100-480 yuan
    Reservations: 11185
    Venue: Shenzhen Concert Hall, intersection of Hongli Road and Yitian Road, Futian District (福田区红荔路和益田路交汇处深圳音乐厅)
    Buses: N9, 15, 25, 35, 38, 41, 54, 60, 65, 71, K105, 107, 108, 111, 215, 228, 235, 236, 237
    Metro: Children's Palace Station (少年宫站), Exit C or D(Tan Yaoquan)