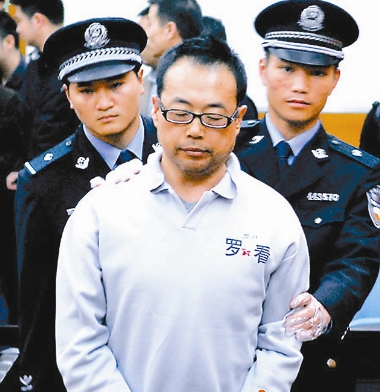 A FORMER president of a well-known training institute in Shenzhen was sentenced to four years in jail for raping his subordinate.
    The final judgment of Shenzhen Intermediate People's Court maintained the ruling in the first instance and ordered Song Shanmu, founder and former president of Shenzhen Sunmoon Education Group, to pay the victim, a woman surnamed Liu, 4,205 yuan (US$617) in compensation.
    The verdict handed down by the court Friday said Liu, an English training teacher and receptionist for the group, wanted to resign but Song rejected her resignation and raped her in his apartment in Luohu on May 3 last year.
    The Luohu District People's Court had sentenced Song to four years' jail for rape in December but he appealed to the Intermediate People's Court saying the first instance trial did not provide sufficient evidence showing he had sex with Liu against her will.
    In the second trial, Song demanded a lie detector test which was rejected by the court.
    Song appealed the court decision.
    Sunmoon was founded in 1991 and now has more than 200 schools in China offering training courses in computers, languages and accounting.
    Since Song's sentencing, numerous Chinese netizens have expressed disgust with the education icon's behavior. One Internet user from Jinan in Shandong Province posted: "Never go to Shanmu Training!!! Beware of being raped by perverts."(Han Ximin)