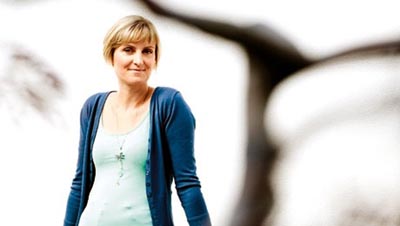 AS Chinese author Mo Yan arrived at the Swedish National Opera to watch a performance Dec. 13, three days after he received the Nobel Prize in Literature, by his side was Anna Gustafsson Chen, his Swedish translator.
    Chen, a native Swede born in 1965, has been in the business of translating Chinese works into Swedish for the last 20 years.
    As of 2012, she had translated 20 Chinese novels, including Mo's "Red Sorghum," "The Garlic Ballads" and "Life and Death Are Wearing Me Out." She also has translated works from other famous Chinese novelists, including Yu Hua's "To Live" and Su Tong's "Wives and Concubines." Chen has been honored by the Swedish Academy Translation Award for her work.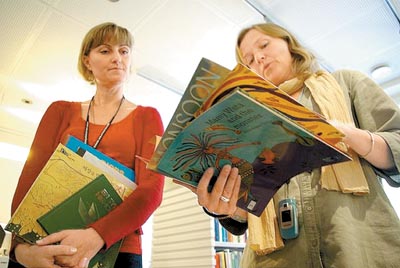 Chen was first acquainted with Mo's work "Red Sorghum" in the early 1960s. "I read Ge Haowen's English translation in a bookstore. It wasn't easy to find Chinese books in Sweden back then. I found 'Red Sorghum' interesting and later bought the Chinese version and tried to translate it," she said.
    Although Mo wrote the first draft of "Life and Death Are Wearing Me Out" in only 43 days, Chen spent six years translating it into Swedish.
    After initial success, she would go on to translate Zhang Wei's "The Ancient Ship" and Mo Yan's "Forty-one Cannons" and "Frogs."
    But Chen refused to take the credit as the most important person behind Mo for winning the Nobel Prize. "I am grateful for all the support I got. But please note that it was not only the Swedish-language version of the works of a Nobel Literature Prize candidate the panel looked at when making the decision. Other translated versions in German, English and French were also taken into consideration. It's not fair to say that Mo wouldn't have won the prize without my translation. That's not fair to other translators of Mo's works," Chen said.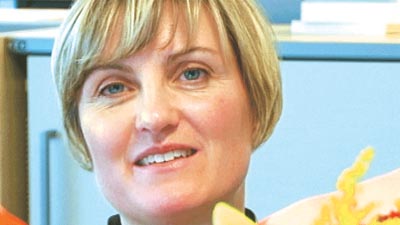 She especially emphasized the contribution by Ge (Howard Goldblatt), a research professor of Chinese at the University of Notre Dame from 2002-2011 and translator of contemporary Chinese fictions who translated many of Mo's works into English. "Without his efforts, it would be hard for Mo's influences in literature accepted by the West."
    Chen's current biggest concern is that very few people are working in the field of translating Chinese literature into Swedish. Chen says her work has opened up a window to the world which few of her countrymen have explored.
    "Learning Chinese has let me know that Sweden and the Western world are not the center of the world," she said. "In fact, where a person is, that's where the center of his world is."(SD-Agencies)