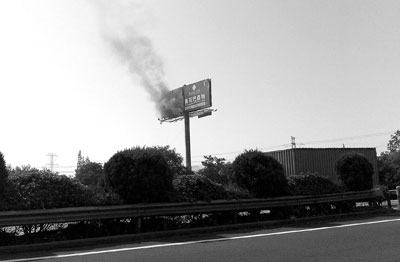 A 64-YEAR-OLD Taiwanese man died of heat stroke in Shanghai yesterday morning, raising the city's death toll from its ongoing heat wave to at least 11, authorities said.
    About one-third of the heat wave victims fell sick even though they had spent time indoors, Shanghai Center for Disease Control and Prevention said, without giving more details.
    Doctors advised senior citizens not to avoid air conditioning, dismissing a widely held belief among elderly Chinese that air conditioning is unhealthy or a waste of money.
    Temperatures in the city yesterday reached 39.4 degrees Celsius — the 24th straight day of high temperatures in the city — making July the city's hottest summer month in decades, according to the local observatory.
    The bureau has warned the elderly, pregnant women and people with chronic diseases, especially cardiovascular ailments, to avoid going outside between 10 a.m. and 4 p.m.
    China's meteorological authority Tuesday issued the country's first Grade 2 alert — the second-most-serious weather alert in the four-tier ranking system — as the record-breaking heat wave engulfed areas in eastern and southwestern China.
    The soaring temperatures showed no signs of easing in Shanghai; the neighboring provinces of Zhejiang, Jiangsu and Anhui; or in Chongqing. Temperatures in those areas could top 40 degrees Celsius, the National Meteorological Center said yesterday. (SD-Xinhua)