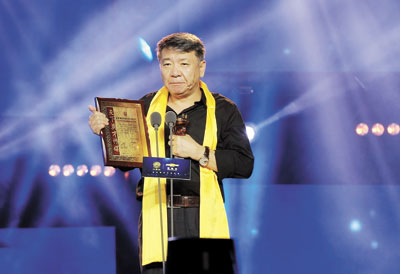 CHINESE actress Zhou Xun, who starred as Jiu'er in "Red Sorghum," won the best actress award at Sunday's Huading Awards in Shanghai.
    Zhou beat actress Zhao Wei, who had been favored by Chinese viewers for her role in "Tiger Mom." However, actor Tong Dawei, who also starred in "Tiger Mom," took home the best actor award that night.
    Actor Guo Kaimin won the best supporting actor award for his role in "Tiger Mom" and actress Jiang Shuying was awarded as best supporting actress for "Yipu'er'zhu."
    Actors Li Zhiting and Yu Hewei and actresses Chen Yanxi, Yang Le, Chen Qiao'en and Tang Yan all took home awards for their excellent performances in various TV shows.
    Director Zheng Xiaolong, who won fame for directing "A Native of Beijing in New York" (1994) and "Empresses in the Palace" (2010) was named best director for his drama "Dazhangfu."(Tan Yifan)