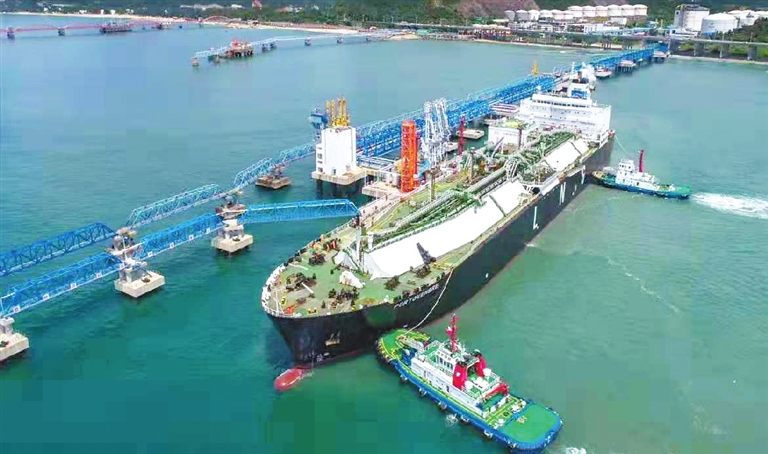 A ceremony celebrating the unloading of the first shipment of liquefied natural gas (LNG) is held at a gas storage station in Dapeng New Area in eastern Shenzhen on Sunday. The station started trial operation on the day. The LNG reserve facility, the first city-operated gas reserve in the Guangdong-Hong Kong-Macao Greater Bay Area, can guarantee over seven days' gas supply for the city's emergent needs. (Story on P2)Hong Kong China News Agency
Gas reserve enhances emergency supply
A CEREMONY celebrating the unloading of the first shipment of liquefied natural gas (LNG) at a gas storage station in Dapeng New Area was held Sunday, marking the start of the trial operation of the gas reserve facility. ...
LINE 5 EXTENSION, 1ST THROUGH QIANHAI, TO OPEN SEPT. 28
THE southward extension of Line 5, the first Metro line to go through Qianhai, will begin service Sept. 28, Shenzhen Metro said yesterday.The line will serve as an important means of transportation for commuters to and from Qianhai-Shekou free trade area in the western part of the city. ...