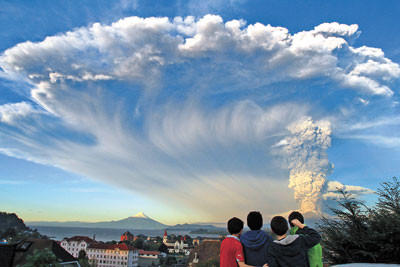 Smoke and ash rise from the Calbuco volcano, seen from Puerto Varas city, south of Santiago, Chile, on Wednesday.
Police deputy detained for hit-and-run
  

    A DEPUTY chief with the Shenzhen Forest Public Security Sub-bureau has been detained for 10 days after fleeing an accident on Meigang South Street in Futian District on Monday.

...