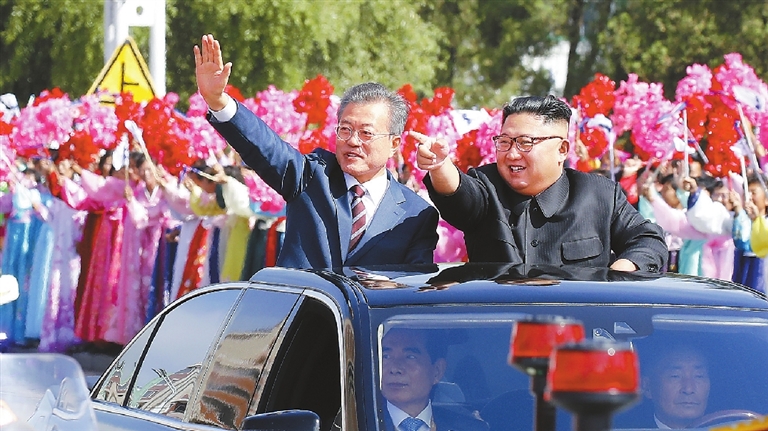 South Korean President Moon Jae-in and North Korean leader Kim Jong Un wave during a car parade in Pyongyang, North Korea, yesterday. Moon landed in Pyongyang yesterday for his third summit with Kim this year. They are expected to discuss the improvement of inter-Korean relations, possible ways to revive the stalled DPRK-U.S. denuclearization talks, and elimination of military tensions and risks of war on the peninsula. (Story on P5)Xinhua
Gang leader receives 17 years in jail
ON April 4, 2004, when a man surnamed Kang drove through Pingdi Subdistrict, Pingshan, he did not expect that a mild rear-end collision would lead to a conflict with some gang members and a severe injury to one of his friends sitting in the back seat of his van. ...
CHINA ANNOUNCES RETALIATORY TARIFFS ON $60B US PRODUCTS
CHINA announced yesterday tariffs of 5 percent or 10 percent on U.S. products worth US$60 billion starting from Sept. 24 for retaliation on the United States' fresh tariff decision, in a move to safeguard the country's legitimate interests and the global free trade order. ...