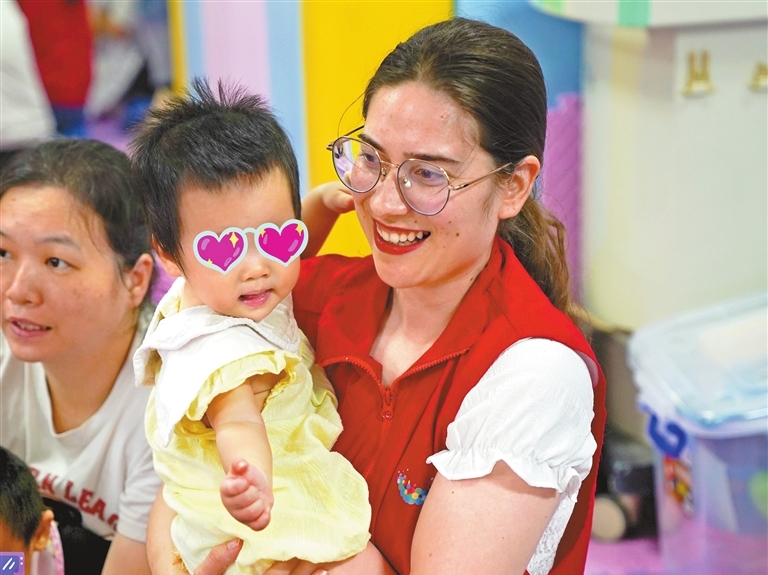 Stefana Stevanovic, a Serbian student from Shenzhen University, pampers a child during an event at the Children Rehabilitation Department of Shenzhen Hengsheng Hospital in Bao'an District to mark International Children's Day, which was Thursday. Members of Shenzhen Women's International Club, local family event platform Charmers Club and international students from Shenzhen University brought snacks, toys and children's books to the hospital and played games with some 30 children in the ward and their parents. Wang Haolan
New building offers more options for kids
THE Shenzhen Women & Children Building saw a good deal of cheerful bustle Thursday, with parents and children coming to get an early sneak peek at the city's new child-friendly landmark. ...
Madison: a Hakka, an African American, and a bridge-builder
STARTING from the Black community of Harlem in New York City, Paula Williams Madison had a 35-year illustrious career as a veteran journalist, writer, businessperson, and former NBC Universal executive. Her notable titles include being named one of the 75 Most Powerful African Americans in Corporate America in 2005 by the U.S. Black Enterprise magazine and one of the Hollywood Reporter's Power 100. ...