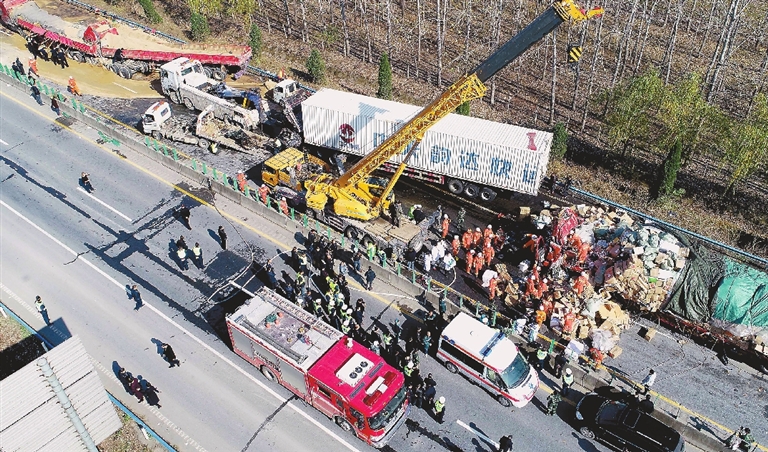 Rescuers work at the accident site of a 28-truck pileup on a highway in Central China's Henan Province yesterday. At least three people were killed in the chain reaction car crash. The accident occurred at around 7:30 a.m. near a toll gate in Pingyu in the city of Zhumadian.Xinhua
Special lung cancer committee set up
AS Nov. 17 marks International Lung Cancer Awareness Day, Shenzhen People's Hospital hosted a lung cancer summit Saturday and invited top experts from Sweden and China to share the latest developments in lung cancer research regarding screening, diagnosis and integrated treatment. ...
IMPOSITION OF WITHHOLDING TAX SUSPENDED FOR FOREIGN INVESTORS
IN a bid to further promote the expansion of foreign investment in Shenzhen, the city's taxation bureau and Invest Shenzhen, the organization assigned by the municipal government with the task of attracting investment, jointly organized a lecture for foreign-invested companies on tax policy Friday to encourage foreign investors to expand their investment in the city. ...