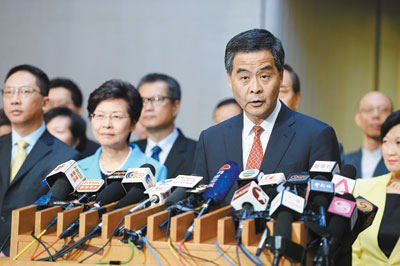 THE National People's Congress (NPC) Standing Committee made a decision yesterday to grant universal suffrage in the selection of the Hong Kong Special Administrative Region (HKSAR) chief executive on the basis of the nomination by a "broadly representative" committee.
Photo and video festival features SZ changes
  

    SEVERAL visitors to the ongoing first International Urban Images Festival in Futian District said the event had given them a break from their busy pace of life to visualize Shenzhen's changes.

...
Chui Sai-on elected Macao CE-designate
  

    CHUI SAI-ON was elected the fourth-term chief executive-designate of the Macao Special Administrative Region (SAR) yesterday, pending for the approval by the Central Government.

...