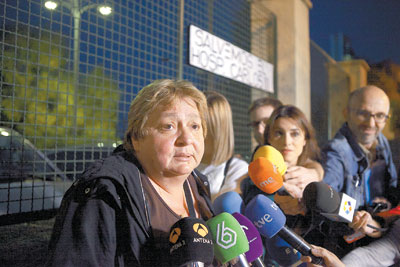 Teresa Romero Ramos, a Spanish nurse's aide who had contracted Ebola after caring for a patient with the deadly disease repatriated from West Africa, answers questions from journalists in a Madrid hospital on Sunday.
CPC meeting focuses on rule of law
  

    THE Communist Party of China (CPC) yesterday kicked off a key meeting, which centered on rule of law for the first time in the Party's history.

...