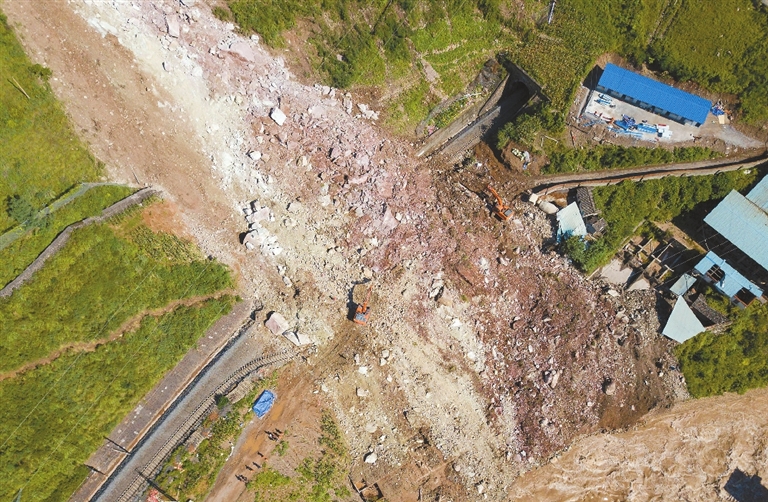 Rescuers search for survivors yesterday at a section of Chengdu-Kunming Railway damaged by a landslide in Liangshan Yi Autonomous Prefecture in Sichuan Province. Seventeen people were missing after the accident took place Wednesday noon.Xinhua
Residents benefiting from housing reform
SHENZHEN residents have started to benefit from the city's new policies on housing reform, according to a CCTV report. Zheng Qingkui, a bus driver in Shenzhen, sees hope in a notice recently released by the city's housing and construction bureau, which plans to provide 1,200 units of public rental housing for bus drivers and sanitation workers. ...
HUAQIANGBEI TO GIVE RESIDENTS A TASTE OF FUTURE WITH 5G
HUAQIANGBEI, dubbed the biggest electronics market in the world, will build a 5G experience block by the end of this year to showcase the power of the fifth-generation wireless networking technology in improving people's day-to-day lives, a Futian District government meeting was told Wednesday. ...