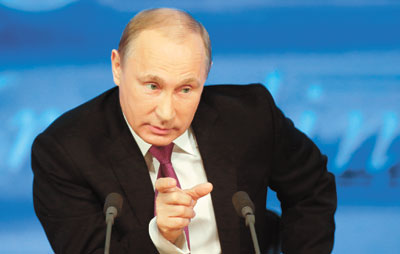 Russian President Vladimir Putin speaks during his annual end-of-year news conference in Moscow on Thursday. Putin said the government had to take additional measures to forge economic stability.
U.S., Cuba to restore relations
  

    THE United States and Cuba announced Wednesday that they have agreed to normalize diplomatic relations more than 50 years after they were severed in a historic shift in policy.

...