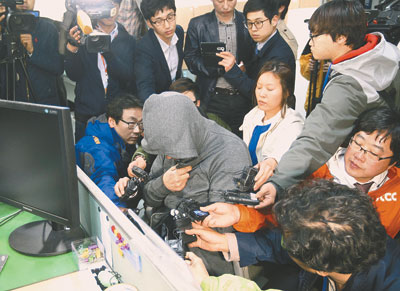 Lee Joon-Seok, captain of the South Korean ferry that sank at sea off Jindo on Wednesday, is investigated at Mokpo police station yesterday.
China Resources chairman probed
  THE Party's anti-graft watchdog has launched a formal investigation into Song Lin, chairman of State-owned conglomerate China Resources. ...
Blogger jailed for online rumors
  A CHINESE court jailed a blogger for three years Thursday, the first person to be sentenced in a government-led crackdown on Internet rumors. ...