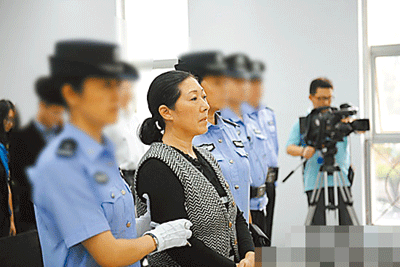 Li Zhengqin (C), arrested on charge of child abuse, listens to a ruling by a court in Nanjing, capital city of East China's Jiangsu Province, yesterday.
EXPLOSIONS KILL AT LEAST 3 IN GUANGXI CITY
  

    A SERIES of explosions targeting public buildings in the southwestern Chinese city of Liuzhou killed at least three people and injured 13 yesterday, officials and State media said.

...