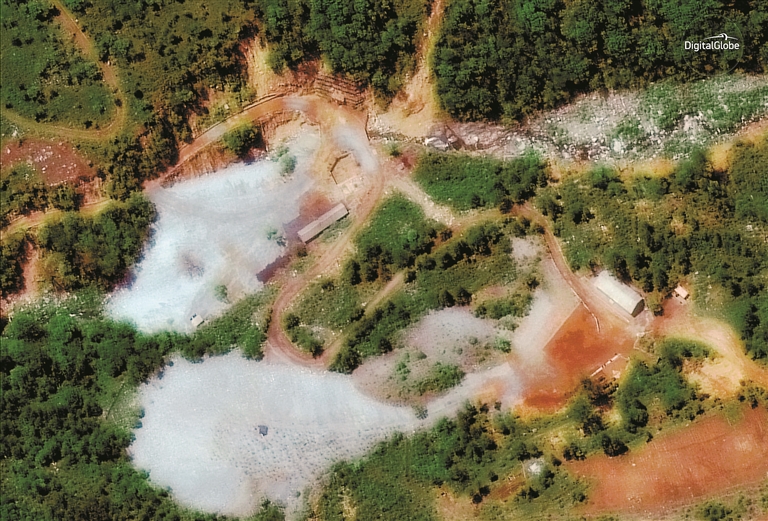 North Korea's Punggye-ri nuclear test facility is shown in this DigitalGlobe satellite image in North Hamgyong Province, North Korea, on Wednesday. The country announced that it blew up the tunnels of the nuclear test site Thursday. Following the explosion, it will remove all observation facilities and research institutes, withdraw guards and completely close the surrounding testing area. (Story on P4)Xinhua
MERKEL VISITS SHENZHEN
GERMAN Chancellor Angela Merkel started an official two-day visit to China on Thursday and will visit Shenzhen on Friday, an icon of China's development miracle during its reform and opening up over the past 40 years. It is her first trip to China after re-election and her 11th as the German chancellor. ...
All cabs to be e-powered by year end
ALL taxis in the city will be electricity-powered before the end of the year and an additional 18,000 charging stands will be built, according to a Guangdong provincial meeting on promoting new-energy vehicles held in Shenzhen on Wednesday. ...