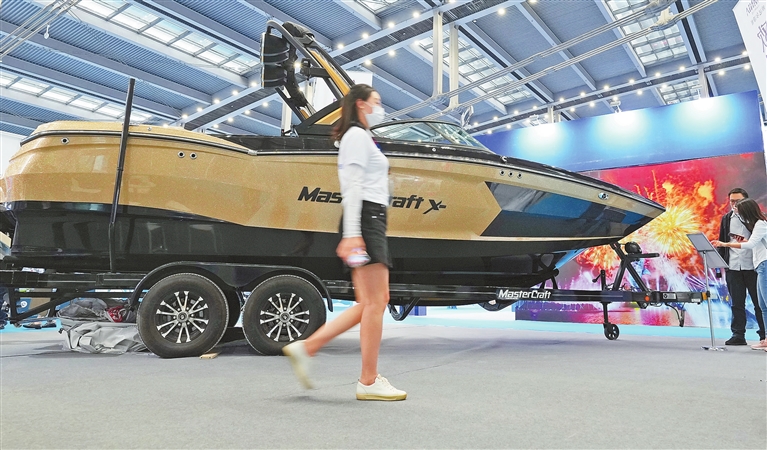 CUTTING-EDGE marine products, technologies and high-end equipment models such as domestically developed aircraft carriers, the world's first ship with intelligent unmanned system, China's ultra-deepwater semi-submersible drilling platforms "Blue Whale I" and "Blue Whale II," steal the show at the 2022 China Marine Economy Expo in Shenzhen.
Marine economy development index unveiled
CHINA'S marine economy posted steady growth in 2021, according to a report released by the National Marine Data Information Center at the 2022 China Marine Economy Expo in Shenzhen on Thursday. ...
SZ firms manage 1/4 of China's mutual funds
THE size of mutual funds managed by fund management companies in Shenzhen reached 6.77 trillion yuan (US$947.8 billion) by the end of August this year, accounting for 25.95% of the country's total, according to statistics from Shenzhen's securities regulatory authority, Shenzhen Economic Daily reported Thursday. ...